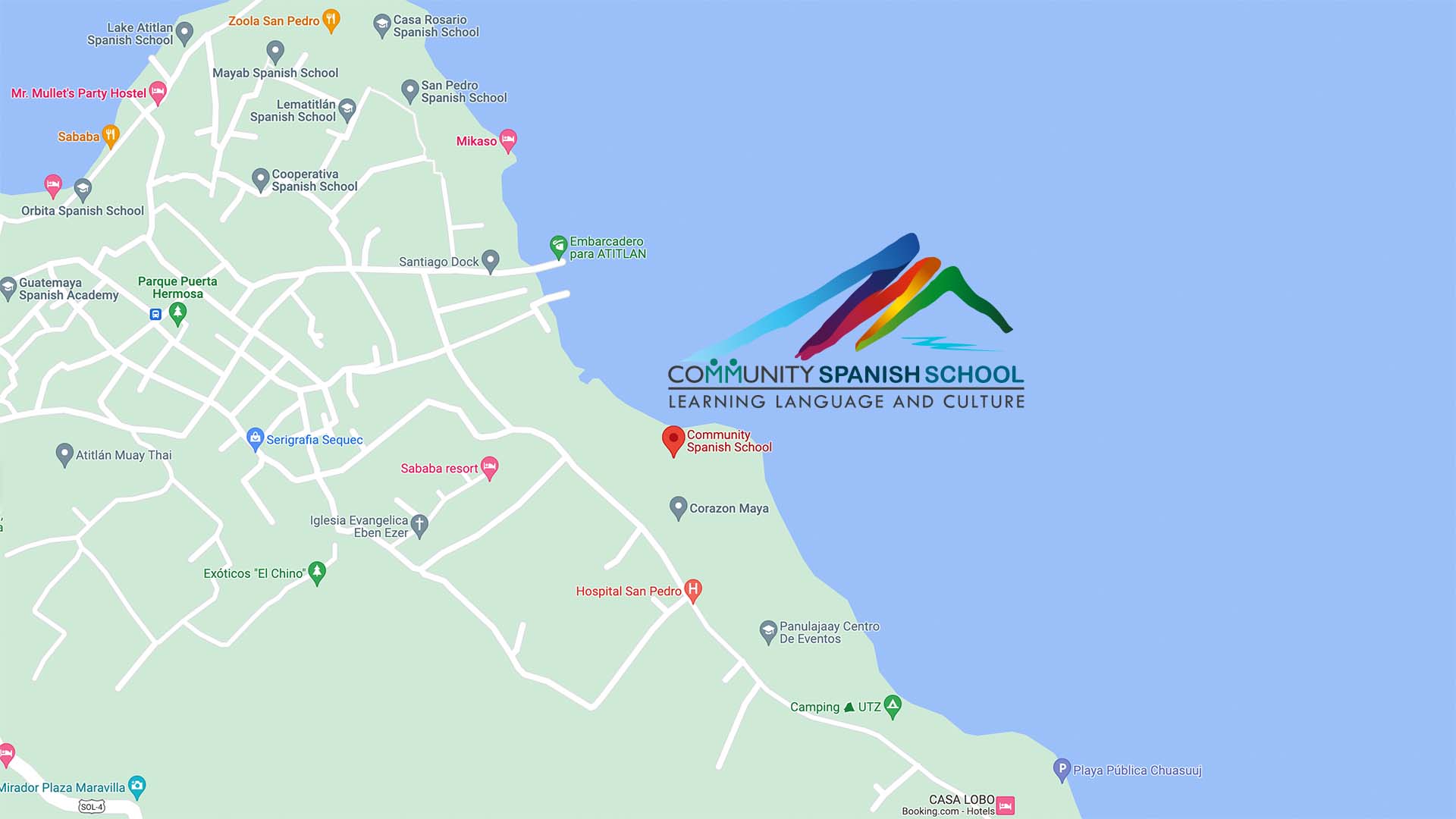 Directions
We are located at 6a Avenida 08-62, Zona 3, cantón Chuasanahí, San Pedro La Laguna, 07018, Guatemala
Google code: MPQM+RQ San Pedro La Laguna, Guatemala
San Pedro La Laguna, Lake Atitlan
The best and safest to get from the airport to San Pedro is on a shuttle. This service can be arranged from Monday to Sunday, 5 AM-11 AM.
If arriving after 11 AM, you can take a taxi or private shuttle at any time you arrive. We can also arrange accommodations in Guatemala City or Antigua for the night. Shuttles depart directly from the hotels.
Shuttles, Taxis, Hotels
The airport shuttle service costs $30 per person. A private taxi to San Pedro costs $100.
If you want to stay for a night in Antigua, rooms cost $15, and we can make the reservation. It is important to book for both services (shuttle/taxi and hotel) in advance. Please send the necessary information from your airline ticket: the airline, the flight number, and the arrival time.
Recommended Hotels
In Guatemala City, Alberto from Patricia's B & B will pick you up at the airport and take you to the hotel. Another good hotel is Hermano Pedro.
In Antigua, we suggest Yellow House, The Terrace, Black Cat and Casa Cristina